Chapra: A class 9 young lady has claimed that she was assaulted and coerced by her school's primary, two educators and 16 understudies in Bihar's Saran area, police said Saturday.
The central and an educator were captured and four understudies secured for purportedly assaulting and extorting the young lady, Superintendent of Police (Saran).
In her protestation, the young lady claimed that she was assaulted and in this way coerced for seven months by the foremost, two educators and 16 understudies.
The school is situated in Parsagarh town which goes under the locale of Ekma police headquarters of Saran area, around 35 kilometers from the region central station of Chapra.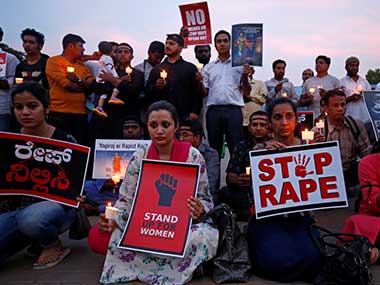 The SP has constituted a Special Investigation Team (SIT) under Deputy Superintendent of Police Ajay Kumar Singh, who went by the school yesterday, and made the captures.
Strikes are being directed to catch the other blamed, the SP included.
In the grievance, the casualty claimed that she was first assaulted by a portion of the understudies of her school in a can there in December 2017, Rai said.
The understudies additionally recorded a video of the demonstration and undermined her to make it viral on the off chance that she detailed the issue to anybody, he said.
At the point when the casualty grumbled to the foremost about the occurrence, he persuaded and influenced her not to stop an objection as the issue would convey offensiveness to her and the family, the SP said.
The central alongside two instructors, later, likewise assaulted and extorted her, the young lady asserted.
The casualty told correspondents on Saturday that she couldn't summon bravery to hold up a protest with the police since her dad was in prison for a while.
The young lady's dad was discharged from imprison a few days prior and a protest was stopped on Friday.