The commencement for the dispatch of India's next satellite has started. The GSAT-7A satellite for the Indian Air Force (IAF) will be conveyed on board a geosynchronous Satellite Launch Vehicle (GSLV Mk II) that will lift-off from the Satish Dhawan Space Center at 4.10 pm on 19 December.
Nineteen minutes after dispatch, the rocket will put the GSAT-7A into a geosynchronous exchange circle (GTO). The satellite will at that point be set into a geostationary circle (GEO) utilizing its locally available drive framework over a time of a couple of days.
The dispatch will check the thirteenth mission for India's GSLV stage. The GSAT-7A is ISRO's 35th correspondence satellite.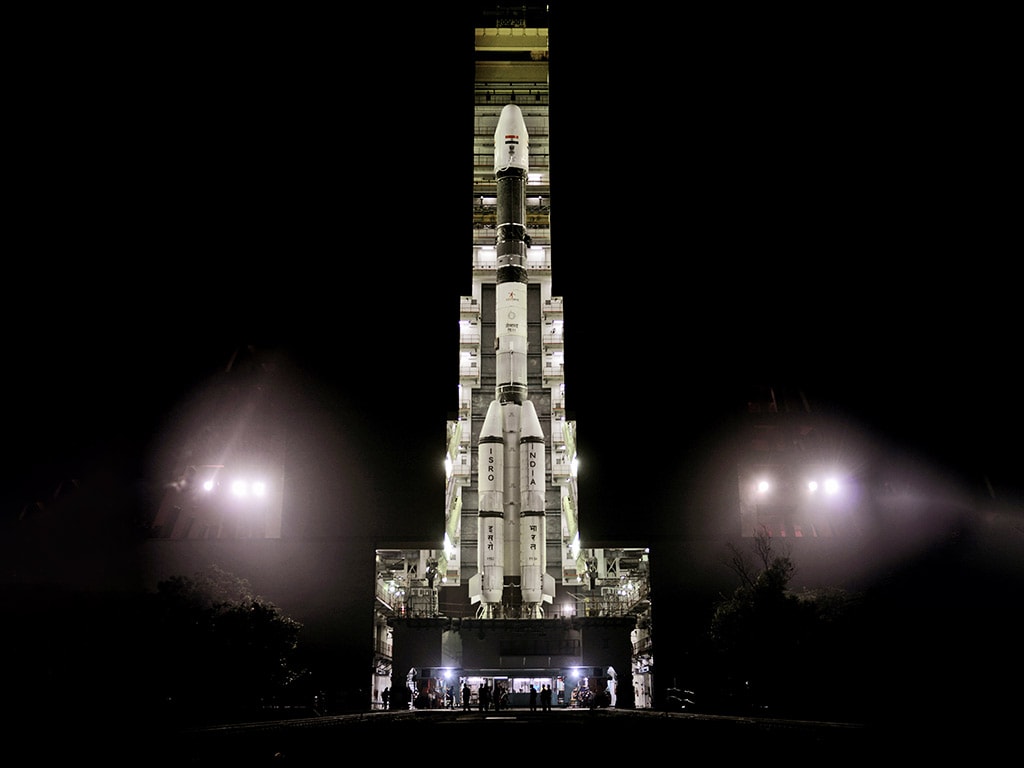 The GSAT-7A is a military communications satellite that will be operated by the IAF.
Likewise with the Navy's GSAT-7, the GSAT-7A is a military correspondence satellite and will be exclusively worked by the Indian Air Force (IAF). The satellite will help interlink ground radar stations, air bases and airborne early cautioning and control framework (AWACS) air ship. It will likewise be utilized to deal with the Indian Army's unmanned elevated vehicle (UAV) tasks.
"There is expanded interest for satellites from vital segments. Around six/seven satellites are wanted to be fabricated," a senior authority of Indian Space Research Organization (ISRO) told IANS, leaning toward obscurity.
ISRO has structured the satellite to most recent 8 years, control for which will be produced by deployable sun based boards and put away in batteries.
This will be ISRO's last mission for 2018.
With contributions from IANS